The MiniMax Integrated Amplifier builds on our already popular 8 watt amp and adds a preamp section and a remote! We have implemented a few new technologies in this amp and we hope you like them as much as we do.

8 watts of delightfully enjoyable power guaranteed to please. Sit back in your sweet spot and let the music take to the unchartered waters that flow from your speakers into the ears of your mind. This amplifier floats the boat to the sea of aural pleasures that most drown in while trying to wade in its tide.

Quality is exemplified in its construction and chosen internals. Carefully selected components housed inside its perimeters are second to none. Each unit burned in for 48 hours to assure quality control before before it even leaves the essembly plant. Performance so exhilarating you might want to strap yourself in. Please don't as this would prohibit the dance of joy.

The MiniMax Integrated Amplifier extols the recorded performance as it was meant to be heard. Singling out each instrument in its space and note duration of its tone and pitch. Why settle for anything less? Affordable High-End was our goal with customer satisfaction being its priority. We believe we have reached this bench mark and will continue to do so.

Eastern Electric MiniMax is a wonderful integrated amplifier in a very small package. Its essence is simplicity and attention to detail. The MiniMax is the product of a company that firmly believes in the adage, less is more.

If you are looking for a simple, straight forward path to great sound on a budget, look no further than the MiniMax.





Eastern Electric Audio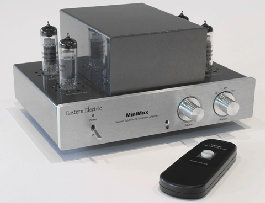 SPECIFICATION
l Power output : 8W RMS (8 ohm) x 2
l Frequency Response : 20Hz - 30KHz
l THD : 1 %
l Input Sensitivity : 430mV
l Input Impedance : 100K
l Output Impedance : 4 and 8 ohm
l Signal to Noise : 90dB
l Channel Balance : <0.5dB
l Power Input : 115/230V switchable
l Power Consumption : 77VA
l Dimension(WxDxH) : 260 (W) x 233 (D) x 130(H)mm
l Weight : 10kg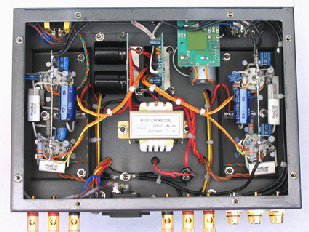 MiniMax Integrated Amplifier